Smartphone Buying Guide (2023) – How to Choose the Best Smartphone
Smartphone penetration into our life is inevitable in this technology-filled world. The need for smartphones is also increasing as we use the internet more. More and more people are buying new mobiles each day, and the number of options is also growing every day.
Choosing the right mobile with hundreds of options might be overwhelming, especially if you aren't clear on your priority. Choosing the right phone might save you some hundred to a thousand bucks.
This guide will help you narrow down the list to choose the right mobile for you by analyzing all the considerations you need to check before selecting the best smartphone.
Budget
First, determine how much you're willing to spend and how you want to spend it. If you want an Apple iPhone, then you can't think much about the budget.
Apple devices tend to be costlier than Android devices. iPhone SE (2022) is the cheapest offering from Apple.
That's not the case for Android devices-you can go as low as Rs 6000 to get a decent device for basic day-to-day usage.
From Tier-1 brands to domestic brands, every brand offers good android smartphones in every price bracket. So the first thing to do before buying a smartphone is to know the budget.
Also Read: Best 5G Mobile Under 15000
Operating System
The operating system determines the whole software experience in the smartphone. When it comes to the mobile OS, we have to choose either Android or iOS (at least for now). Choosing between these two might be more complex than you think since both have their pros and cons.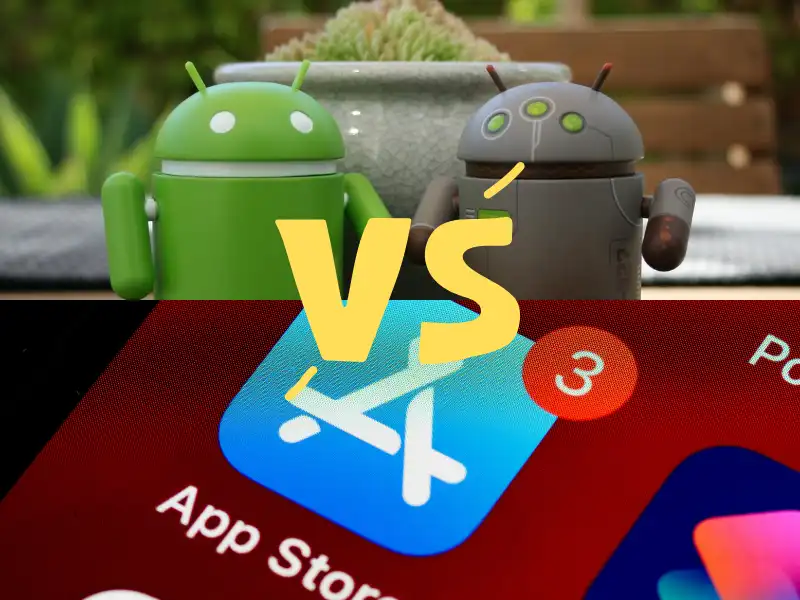 iOS is a less customizable yet powerful and painless OS that gets constant updates and support for an extended period compared to Android. You can't switch the look of the phone or home screen using third-party apps. And you can't sideload any apps from the internet.
On the other hand, Android is more customizable yet not as simple as iOS, but the current version of Android is much simpler than earlier. Software updates might take longer to get because manufacturers often apply their interface on top of Android.
Most brands only give one major Android update, and some brands promise a minimum of two Android versions. If you choose phones from Google, you are guaranteed to get immediate and consistent Android updates directly from google.
Choosing the smartphone with the latest version of Android will bring new features and better performance (Android 13 is the latest).
Processor
Smartphone performance is subject to processor and RAM. The processor is effectively the brain of the smartphone. Without a better processor in a smartphone, you can't do much with your device. Powerful processors can handle heavy-duty with ease. When it comes to iPhone, mostly you get the latest and most powerful processor.
But for Android devices, multiple brands are making processors-some popular brands are Qualcomm, Samsung, Mediatek, and Huawei.
The processor or SoC or Chipset is responsible for how fast every function is happening on your mobile. A capable processor can not only allow your device to run smoothly but also helps in other factors like better battery life, and better performance in the long run.
Nowadays most processors come with AI capability which can assist and enhance your smartphone usage experience. So, when you choose your mobile, it's crucial to know which processor you're getting with your mobile.
Apple processors are known for their raw power, and Snapdragon processors are equally powerful in the Android Ecosystem. You also get a worthy and capable processor for low-end and mid-range devices. For example, the snapdragon 700 series and Mediatek dimensity 700 & 800 series processors are efficient mid-range processors.
So choose the processor wisely because it associates with performance. Snapdragon 8 gen series processors are the premium lineup from snapdragon for premium smartphones.
RAM
When it comes to RAM, You need a minimum of 3GB of RAM to open and run apps faster and without lagging. Because RAM type and amount of storage it has will decide how fast apps operate on your mobile.
Most smartphones these days use LPDDR4 and LPDDR4X as standard and LPDDR5 on some flagships. Latest the RAM type, the faster the speed and power efficiency.
To enhance your multitasking experience, you should have sufficient RAM in your smartphone. 4-6 GB RAM would be a sweet spot to run your smartphone faster and smoother. But some mobiles break the barrier and come with a whopping 12-16 GB RAM. That's a surplus for a smartphone unless you are excessively multitasking.
If you're a light user who checks WhatsApp, calls, texts, email, media consumption, and casual gaming, 3-4 GB of RAM is more than enough. 6 to 8 GB of RAM is more than enough for all most any kind of usage. Anything above 12GB of RAM could be overwhelming if you are not a hardcore multitasker.
Some brands promoting VRAM as additional RAM don't get confused, this doesn't mean there is extra RAM.
Virtual RAM is a technology that creates a small portion of the storage memory to support RAM or memory using the software. But don't be perplexed! A brand may advertise 4GB of virtual RAM, but this does not imply that your phone has 4GB of RAM. It simply indicates that your phone's storage unit has 4GB allotted for RAM.
A phone with 6 GB of RAM is faster than a device with 4 GB of RAM + 4 GB of virtual RAM. Virtual RAM doesn't increase the amount of RAM available on mobile but makes it more efficient in managing a task. Better memory management is the main goal of having virtual RAM. Having virtual RAM will allow your phone to keep more apps open.
Camera
Smartphone cameras have greatly improved over the last few years. Megapixel counts are going higher. Higher MP counts don't automatically equate to higher image quality because better photos are more dependent on other elements including sensor size, software algorithms, and image processing. So all the time, don't go for a higher MP camera.
Finding single-rear camera phones is very rare. Because manufacturers are mostly going for a multi-camera setup. The primary lens will be a higher megapixel count, a macro lens for macro shots, a wide-angle camera for larger magnitudes, and a depth sensor that helps to shoot better bokeh shots.
Sometimes some lenses are added to show up numbers in the spec sheet, so if you get a chance try it yourself or watch the camera reviews from some good reviewers.
Look for smartphones with optical zoom rather than digital zoom, Optical image stabilization (OIS), night mode, and other AI features.
Display
You'll spend many hours gazing at the screen, so make sure you choose the right size for you and that it has high resolution. Year by year smartphone screen is getting bigger and bigger. For the immersive media and gaming experience, anything above a 5.8-inch display is recommended. If you're a fan of small-display smartphones, then you are left with very few options like iPhone SE.
More than size, you need to consider the resolutions. Different resolutions are HD+, Full HD, Full HD+, and QHD. Some flagship mobiles that come with QHD displays are much sharper, smoother, and more vivid compared to other resolutions.
At least a Full HD display should be considered for a good experience.
With resolution, check the PPI or DPI of the display, the higher the numbers the quality of the images will be better. Most Smartphones feature either LCD or LED display.
LED displays have variants such as OLED, AMOLED, and Super AMOLED(Samsung version of AMOLED) have better color, dark blacks, and vividness.
A great display in butterfingers is not a good combination. If your hand is slippery, then check the display protection glass.
Most smartphone display glasses are made of gorilla glass or any other tough glass. Gorilla glass gen 5 and above is recommended. But in low and mid-range smartphones, brands might offer gorilla glass 3 or some other tough glass. The display and glass back should have good protection because changing that may cost you more than 20% of your mobile price.
Smartphone User Interface
Most smartphones come with their skin on top of the Android. You don't have many options if you hate custom user interfaces. Look for stock Android devices from Motorola, Micromax, and Google. Oneplus has OxygenOS, which is as clean as stock android but after the merge with OPPO's Color OS interface might get changed. Realme and Oppo offer iOS-inspired Color OS, which is feature-rich.
Samsung devices come with One UI, which has improved a lot in the past few years. One UI is one of the few UI with fewer bugs. Xiaomi's MIUI is well-optimized and ad-heavy in the low and mid-range.
Storage
For Storing everything from apps to images, you need sufficient space on your device. As a standard, almost all low and mid-range mobiles come with 64GB and 128GB to 1TB on the flagship devices. 32GB storage on low-end devices is ok if you have a dedicated slot for a micro SD card, you can save some money here.
Storage type will affect the data transfer and app load time.
The newest and fastest version, UFS 3.1, will increase the speed of your mobile device. Some brands will use slower UFS 2.0 in low-end devices, which is acceptable considering the lower price tag.
Battery
Smartphones with solid batteries can easily get you through one whole day. Anything with a bigger capacity is advised if you do not wish to be worried about having to top it out frequently.
Either flagship or low-end, almost every smartphone comes with a higher-capacity battery. Anything above 4000 mAh capacity is recommended to get at least 5-6 hours of screen on time on moderate to heavy usage. Choose a battery with a higher capacity of 5000 mAh if you're an avid gamer.
As battery capacity gets massive, then charging also needs to be faster. So check the charging speed of the adapter that comes with the mobile. A 10W charger may be included with some mobile devices, although the device may also offer fast charging. In that case, you need to buy a fast charger separately.
Bloatware
Bloatware is the apps and games which come pre-installed with the device, especially Android mobiles. Some brands won't allow you to uninstall them, and you don't have other choices rather than disabling them. If you don't want bloatware obviously you don't have too much choice, either choose stock android mobiles or google pixel mobiles.
4G or 5G
The newest technology, 5G, offers mobile data speeds up to 20 gigabits per second (Gbps) in peak data rates and more than 100 megabits per second (Mbps) on average. This doesn't mean you have to choose a 5G mobile.
Considering the 5G coverage, it takes some time to cover all places. So it's important to ask yourself whether you need a 5G device right now or whether where your living is 5G ready. If you keep your mobile for a few years, you can pay extra to get the 5G device. Nowadays almost all mobile phones come with 5G so check the number of 5G bands supported on the device before making the decision.
Other Things to Consider :
Wireless charging
IP rating
Speakers
NFC
Dual sim & SD slot
Bluetooth version
Dual-band WiFi
Also Read:
5 Best Gaming Monitor Under 10000
8 Best Monitor Under 15000 in India